Preparing Clean Energy Technology for the Marketplace
The Texas A&M Engineering Experiment Station Clean Energy Incubator (TEES-CEI) catalyzes the translation of discoveries and inventions toward products and services that create sustainable businesses and commercial value, while also benefiting our society.
Our clients also benefit from our robust network of 17 regional partners and access to experts from Texas A&M University, the Aggie Angel Network and the Mays Business School.
TEES-CEI and TEES Commercialization
Educate cleantech entrepreneurs
Accelerate startups
Provide technical support and mentoring
Facilitate access to expertise and investment
IN2 Channel Partner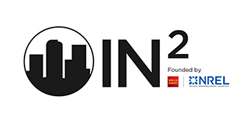 TEES-CEI is a Wells Fargo Innovation Incubator (IN2) Channel Partner and the recipient of an IN2 award to address gaps in clean energy tech development and commercialization. As a channel partner, TEES-CEI provides technical and business support, education and access to an ecosystem of clean technology expertise.
TEES-CEI clients are eligible for referral to IN2, a competitive source of non-dilutive funding, technology validation and commercialization expertise.
Ctrl-Alt-del for Companies
Do you need a fresh start? TEES-CEI not only pioneered, but also is the only incubator to offer a new approach to assist companies in need of reorganization.
Over a Century of Innovative Research and Public Service
For more than 100 years, the Texas A&M Engineering Experiment Station has transformed our world through innovative engineering solutions to society's greatest challenges through research, workforce development and technology leadership.
Research
Our research expertise is concentrated in six areas: energy systems and services; education and training; healthcare; information systems and sensors; infrastructure; materials and manufacturing; and national security and safety.
Facilities
TEES-CEI clients also have access to Texas A&M-RELLIS, America's premier, state-of-the-art destination for transformative research and education. With more than one million square feet of laboratory and office space, Texas A&M-RELLIS is the ideal location for companies to design, develop and test new technologies.
TEES SECO Network Member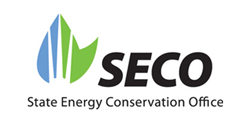 TEES-CEI is sponsored by the Texas State Energy Conservation Office's (SECO) Clean Energy Incubation Network. SECO works closely with public higher education institutions and the community to promote clean energy company growth and job development, and is an active partner with TEES-CEI.
If you would like to see how the Clean Energy Incubator can help revitalize your business, please fill out the application.
---
Contact