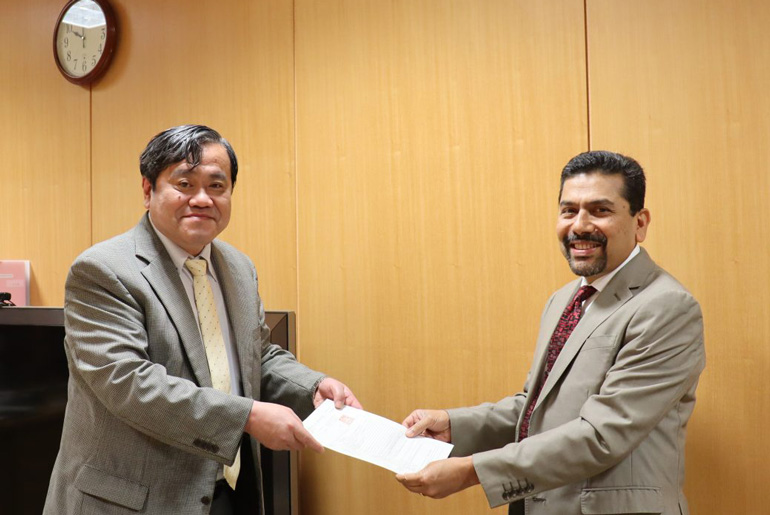 Chirayath named specially appointed associate professor to World Research Hub Initiative
Dr. Sunil Chirayath, director of the Center for Nuclear Security Science and Policy Initiatives (NSSPI) and associate professor of nuclear engineering at Texas A&M University, has been named a specially appointed associate professor to the Tokyo Institute of Technology's (Tokyo Tech) World Research Hub Initiative (WRHI). 
The WRHI is part of the Institute of Innovative Research at Tokyo Tech, which comprises of leading laboratories and research centers that aspire "to accelerate international collaborative research and researcher mobility" through recruiting "top-level international researchers as specially appointed professors or visiting scholars, facilitating interdisciplinary research and broadening the research scope of Tokyo Tech, enhancing its global profile."  
Through Chirayath's appointment the WRHI hopes to combine the capabilities of NSSPI and the Tokyo Tech Laboratory for Advanced Nuclear Energy to advance work on Generation IV reactors, with particular attention to molten salt reactors. Chirayath will be in residence for three-month periods over three years, during which he will work directly with other WRHI researchers on safeguards approaches, waste handling, criticality safety and uncertainty quantification for molten salt reactors. Dr. Hiroshi Sagara, an associate professor at Tokyo Tech, will be his collaborative researcher for the project.
This appointment is the next step in a long history of collaboration between NSSPI and Tokyo Tech on nuclear safety, security, safeguards, research and education. NSSPI has hosted groups from Tokyo Tech for academic exchanges and exercises on radiation detection in emergency response situations and has provided internships for Tokyo Tech students working on their dissertations. Texas A&M students are frequently invited to participate in conferences, workshops and other exchange activities at Tokyo Tech.