IEEI Distinguished Lecture Series
Dec. 13
9 a.m.
Room 114, Richardson Petroleum Engineering Building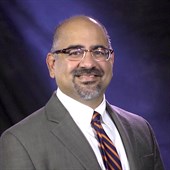 Dr. Sunay V. Palsole 
Associate Vice Chancellor for Remote Engineering Education
Texas A&M University
"Leveraging Technology for Instructional Efficiencies: A Quantam Approach"
Palsole is the assistant vice chancellor for remote engineering education at Texas A&M University, and has been involved in academic technology for over 20 years.  Prior to Texas A&M, he was the associate vice provost for digital learning at The University of Texas at San Antonio, where he led teams focused on enhancing the learner and teaching experiences across all spaces.  His focus on the user experience and data has led to the development and adoption of design strategies that measure learning and teaching efficacies across his service in various institutions of higher education.


Feb. 25
9:30-10:30 a.m.
Room 3002, Engineering Technologies Building


Dr. William H. Robinson
Associate Professor, Department of Electrical Engineering and Computer Science
Associate Dean, School of Engineering
Vanderbilt University

"Diversity Stalled: Challenges and Opportunities for Broader Participation within Engineering Academic Careers"
Robinson leads the Security And Fault Tolerance (SAF-T) Research Group at Vanderbilt University, whose mission is to conduct transformational research that addresses the reliability and security of computing systems. He also investigates the institutional, technical, social, and cultural factors that impact the current underrepresentation of African Americans in engineering faculty positions.