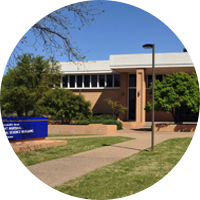 Angelo State University
San Angelo, Texas
Angelo State University is a publicly supported Hispanic Serving Institution located in the heart of west central Texas. With a total enrollment of approximately 6,500 students, ASU's programs include more than 100 majors and concentrations that lead to 43 undergraduate degrees, 26 master's degrees and one doctoral degree.
ASU's programs supporting preservice and inservice STEM educators have received regional and national recognition for program quality and preparation of graduates. With outstanding faculty, ASU supports research in the following departments:
Biology
Chemistry & Biochemistry
Computer Science
Mathematics
Physics & Geosciences
With a strong and growing undergraduate research program, we especially encourage and facilitate research projects that can include undergraduates in these areas. ASU also offers a graduate degree in biology.
Angelo State University, a member of the Texas Tech University System, delivers undergraduate and graduate programs in the liberal arts, sciences and professional disciplines. In a learning-centered environment distinguished by its integration of teaching, research, creative endeavor, service and co-curricular experiences, ASU prepares students to be responsible citizens and to have productive careers.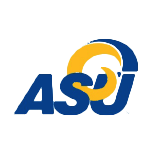 Contact
Dr. William Kitch
Chair, Department of Civil Engineering
william.kitch@angelo.edu 
(325) 486-5501