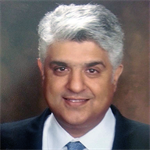 Dr. Balakrishna Haridas
Executive Director for Technology Commercialization and Entrepreneurship
bharidas@tamu.edu
979-845-3348
Haridas is an experienced technology entrepreneur, executive and educator/researcher in technology innovation and commercialization. He has more than 25 years of experience in multi-million dollar collaborations interfacing academia and industry, IP portfolios, licensing, manufacturing and distribution deals, and more than $70 million of product R&D lifetime funding with revenue impact of over $2 billion.
Dr. John Beckerdite
Entrepreneur-In-Residence
TEES Head of IP Portfolio Management
johnbeckerdite@tamu.edu
979-665-7197
Beckerdite joined TEES following a long career with The Dow Chemical Company where he led a variety of technology commercialization programs. While at Dow he also served as the senior intellectual capital leader for a number of intellectual property portfolios. He holds a Ph.D. in physical chemistry from Texas A&M University.
Dr. Saurabh Biswas
Entrepreneur-In-Residence
TEES Head of Entrepreneurship & Innovation Programs
saurabh_biswas@tamu.edu
979-458-2321
Biswas leads the creation of start-ups and joint ventures at TEES/Texas A&M University. He leads all aspects of venture formation and equity investments, working with management of the start-up companies in business plan execution and fundraising, follow-up monitoring and serves on the board of directors/advisors of portfolio ventures.
Chris Scotti
Entrepreneur-In-Residence
cscotti@tamu.edu
979-574-3642
Scotti is an experienced entrepreneur and provides strategic consulting, fundraising and executive coaching to emerging technology companies through TEES and the Research Valley Innovation Center. He is passionate about improving the entrepreneurial ecosystem in Aggieland and Texas as a whole, evidenced by his support of various startup serving entities such as TMCx, Seed Sumo and the Aggie Angel Network.
Nicholas E. Chremos
Director of Intellectual Property Licensing
nchremos@tamu.edu


Chremos is a patent and transactional attorney who has practiced law for the past 17 years. As a transactional attorney, Chremos has drafted and negotiated commercial and technology-based contracts, including intellectual property and software licensing agreements. As a patent attorney, Chremos has prosecuted patent applications in the fields of mixed signal and analog electronics, computer networking, and signal processing. Chremos also has drafted patent applications in the fields of biomedical devices, computer-aided circuit design, and computer networking.
Grace Fletcher
Entrepreneur-In-Training
gracekfletch@tamu.edu

Fletcher received her bachelor's degree in biomedical engineering from The University of Texas at Austin in 2013. Following graduation, she joined a faculty-founded startup company, where she learned first-hand about translating technologies from the benchtop to commercial entities. She is now a Ph.D. student in the Biomedical Device Laboratory at Texas A&M University. She is interested in intellectual property assessment and is currently studying for the patent bar.
Neil Diaz Martinez
Entrepreneur-In-Training
nodiaz@tamu.edu
979-739-8535
Diaz is an experienced IT specialist from Colombia, South America.  He has a bachelor's degree in electrical engineering, a master's degree in telecommunications and information, systems and an MBA. His background in data and information systems strengthens the team in new trends like the internet of things, cloud computing, and big data and analytics. He is currently pursuing a Ph.D. in industrial and systems engineering at Texas A&M.
Aditya Kuchibhotla
Entrepreneur-In-Training
adityak@tamu.edu
979-985-9682
Kuchibhotla is currently a Ph.D. student in mechanical engineering at Texas A&M University. He graduated with a bachelor's degree in mechanical engineering from India. Following graduation, he worked for TATA Motors Ltd. as a new engine development engineer. As an entrepreneur-in-training, he is involved in intellectual property due diligence, tracking and marketing research.