Seven engineering faculty receive 2018 Distinguished Achievement Awards
Seven faculty members from the College of Engineering were selected to receive a 2018 Distinguished Achievement Award from Texas A&M University and The Association of Former Students. They were among a group of 24 outstanding members of Texas A&M faculty and staff who were honored.
First presented in 1955, the university-level Distinguished Achievement Awards  have been awarded to more than 1,000 professionals who have exhibited the highest standards of excellence at Texas A&M.
The 2018 Distinguished Achievement Awards were formally presented to the recipients on April 27 during ceremonies in Rudder Theatre on the Texas A&M campus.
The 2018 recipients from the College of Engineering were:
For Teaching:
Mark T. Holtzapple, Artie McFerrin Department of Chemical Engineering
Krishna R. Narayanan, Department of Electrical and Computer Engineering
For Research:
Nancy Amato, Department of Computer Science and Engineering
Perla B. Balbuena, Artie McFerrin Department of Chemical Engineering
Mladen Kezunovic, Department of Electrical and Computer Engineering
For Individual Student Relations:
Daniel A. McAdams, Department of Mechanical Engineering
For Administration: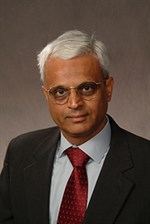 N.K. Anand, Executive Associate Dean