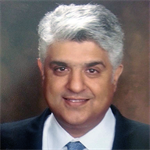 Dr. Balakrishna Haridas
Executive Director for Technology Commercialization and Entrepreneurship
bharidas@tamu.edu
979-845-3348
Haridas is an experienced technology entrepreneur, executive and educator/researcher in technology innovation and commercialization. He has more than 25 years of experience in multi-million dollar collaborations interfacing academia and industry, IP portfolios, licensing, manufacturing and distribution deals, and more than $70 million of product R&D lifetime funding with revenue impact of over $2 billion.
Dr. John Beckerdite
Entrepreneur-In-Residence
TEES Head of IP Portfolio Management
johnbeckerdite@tamu.edu
979-665-7197
Beckerdite joined TEES following a long career with The Dow Chemical Company where he led a variety of technology commercialization programs. While at Dow he also served as the senior intellectual capital leader for a number of intellectual property portfolios. He holds a Ph.D. in physical chemistry from Texas A&M University.
Dr. Saurabh Biswas
Entrepreneur-In-Residence
TEES Head of Entrepreneurship & Innovation Programs
saurabh_biswas@tamu.edu
979-458-2321
Biswas leads the creation of start-ups and joint ventures at TEES/Texas A&M University. He leads all aspects of venture formation and equity investments, working with management of the start-up companies in business plan execution and fundraising, follow-up monitoring and serves on the board of directors/advisors of portfolio ventures.
Chris Scotti
Entrepreneur-In-Residence
cscotti@tamu.edu
979-574-3642
Scotti is an experienced entrepreneur and provides strategic consulting, fundraising and executive coaching to emerging technology companies through TEES and the Research Valley Innovation Center. He is passionate about improving the entrepreneurial ecosystem in Aggieland and Texas as a whole, evidenced by his support of various startup serving entities such as TMCx, Seed Sumo and the Aggie Angel Network.
Kristen Duckworth
Entrepreneur-In-Training
kristenduckworth@tamu.edu
979-862-1527
Duckworth graduated from Texas A&M with a M.Eng. in biomedical engineering and is a former technical due diligence associate with the Maroon Fund. As an EIT, she is highly involved in TEES C&E programming and market analysis. She is particularly interested in healthcare technologies.
Jeremy McAllister
Entrepreneur-In-Training
jsm331@tamu.edu
979-458-2638
McAllister joined TEES C&E in October 2014 and assists with intellectual property due diligence, tracking and marketing. He graduated summa cum laude with a bachelor's degree in industrial engineering from Mississippi State University and a Master of Science in engineering systems management at Texas A&M.
William Sharp, MS student
Entrepreneur-In-Training
sharpwh@tamu.edu
913-484-9292
Sharp is pursuing a Master of Science in engineering systems management at Texas A&M. He studied economics, engineering and finance at Vanderbilt University, which granted him opportunities to work in start-ups, business-to-business development, fundraising for public works and many new technologies – experiences which suit him for understanding and marketing TEES intellectual property.
Shannon Hazel, MS Student
Entrepreneur-In-Training
srhazel33@tamu.edu
979-458-0108
Hazel is currently pursuing a M.Eng in biomedical engineering at Texas A&M.  After completing her bachelor's degree in mechanical engineering she had the opportunity to begin her own company in the pet food industry.  Her entrepreneurial experience fueled by her passion for medical technology led her to TEES to help with intellectual property and marketing research and analysis.  ​
Teja Karhanis, MS, Ph.D student
Entrepreneur-in-Training


Karhanis completed her master's in biomedical engineering at the University of Cincinnati and is currently a Ph.D. student at Texas A&M. She joined TEES as a graduate assistant and supports portfolio management. Her interests include IP and market analysis.